Our staff's commitment to you
Our staff is committed to providing support, compassion, information, and direction as needed to all members of our community, their families, and friends who are dealing with loss and grief.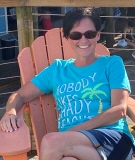 Kim Vossmeyer, CFSP
Co-Owner, Funeral Director and Embalmer
kim@alliancefuneralhome.net
Kim Vossmeyer graduated from the Cincinnati College of Mortuary Science in 2008. While in mortuary college she became a Certified Celebrant with Doug Manning of Insight Media, who is considered a national expert in the training of Certified Celebrants. Certified Celebrants provide a unique funeral experience for each family by customizing the funeral to reflect the values, beliefs, life experiences and wishes of the loved one.

Kim has an extensive background in customer service in both the medical and the insurance fields. She has experience as a case manager for children with complex health care needs. As a case manager she assisted families in securing the health care resources the families required. Her experiences in dealing with patients and their families during critical times in their lives have given her a unique perspective on their individual needs. Her compassion, commitment and desire to help those who are grieving will provide comfort and assistance to those who are transitioning through the grieving process.

Kim is committed to providing a high level of individualize service to all families and is especially passionate about providing a respectable, dignified and caring funeral experience to veterans and their families. She has a long history of supporting veteran's organizations. She is a charter member of the Marine Corp Heritage Foundation and a Patriots Circle Member of the Veterans of Foreign Wars of the United States. Kim is a licensed funeral director and embalmer in Kentucky. She is a member of the National Funeral Directors Association, Funeral Directors Association of Kentucky and ICCFA.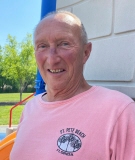 Larry Brinneman
Founder, Co-Owner, Funeral Director and Embalmer
larry@alliancefuneralhome.net
Larry graduated from Cincinnati College of Mortuary Science in 1995 earning Salutatorian honors in addition to awards for the highest excellence in embalming technology, outstanding business and management skills and scholastic achievement.
He created LifeStage, a horizontal foundation for displaying items of personalization on a casket.
Larry's expertise in embalming, restorative and reconstructive procedures have provided families with a positive, memorable viewing experience. Larry is a licensed funeral director and embalmer in Kentucky earning over 150 hours in continuing education credits. He is a member of the Kentucky Funeral Directors Association, ICCFA and Florence Elks Lodge 314.